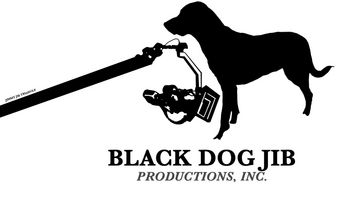 Black Dog Jib Productions, Inc.





(1)
211-10 73rd Avenue, 2A
New York City, NY 11364

Phone: +1 718.974.4770
Fax: +1 800.883.1537
http://www.BlackDogJIb.com
JibRentals@BlackDogJib.com

Neighborhood: New York City
Crossstreet: Bell Blvd.

Black Dog Jib Productions, Inc. has been specializing in Jimmy Jib robotic camera crane rentals since 1992, before they became the standard in our industry. We have all the latest equipment accesory rentals from 3-axis remote hot heads to custom air arm designs, geared specifically towards camera stability, streamline super smooth moves, and fast flexible repos. We also offer steadicam rentals and dolly refferals. We are here for all your camera support. Our very large inventory of 6 Jimmy Jib Triangle camera cranes able to carry from the largest of the Panavision/Arri 35mm cameras to High Definition (HD) all the way to mini cameras allowing us to be one of the most versatile, reliable, yet practical jib rental companies out there. Our clients really appreciate and end up wanting to buy, but instead always come back to rent from us. I guess it's what we do best and they see it.
Clients include: * "THE ROMANTICS" - Katie Holmes . Elijah Wood . Josh Duhamel . Malin Akerman . Anna Paquin * "RABBIT HOLE" - Nicole Kidman . Aaron Eckhart * "GRETA" - Hillary Duff . Michael Murphy . Ellen Burstyn * "BEAUTIFUL OHIO" - Chad Lowe . Hilary Swank . William Hurt . Rita Wilson . Michelle Trachtenberg . Reggie Miller * "THE GARDENER OF EDEN" - Leonardo Dicaprio * "TRAIN WRECK: MY LIFE AS AN IDIOT" - Seann William Scott . Jeff Garlin . Gretchen Mol * "DEDICATION" - Mandy Moore . Harvey Keitel . Mia Farrow . Billy Crudup . Justin Theroux * "BREAKING POINT" - Tom Berenger . Busta Rhymes * "GREETINGS FROM THE SHORE" - Paul Sorvino . Kim Shaw * "THE TROUBLE WITH CALI" - Paul Sorvino . Mira Sorvino . Annie Golden * "THE QUIET" - Calila Bella . Elisha Cuthbert . Edie Falco . Shawn Ashmore * "HOME" - Marcia Gay Harden * "REGGAETON" - Giancarlo Esposito * "THE AMAZING RACE" - CBS * "THE REAL HOUSEWIVES OF NEW YORK CITY (NYC)" - Bravo * "THE REAL HOUSEWIVES OF NEW JERSEY (NJ)" - Bravo * "THE FASHION SHOW" - Bravo * "DR. PHIL" - CBS * "THE TONIGHT SHOW W/JAY LENO" - NBC * "ENTERTAINMENT TONIGHT / THE INSIDER" - CBS * "THE TODAY SHOW" - NBC NATIONAL * "THE BIG GIVE" - Harpo Entertainment * "AMERICA'S GOT TALENT" - ABC * SUPERBOWL (2007-2010) - NFL NETWORK * NIKE . CALVIN KLIEN * FORD MOTORS . VICTORIA'S SECRET . CANON * "LIFE OF LUXURY" - ABC * "MICROSOFT WINDOWS 2010" * "NAHV W/ Jessie Jane" - Playboy TV * "SUPER NANNY" - ABC * "NANNY 911" - FOX * "CRIS ANGEL" - A & E * "THE CONCERT FOR NEW YORK CITY (NYC) 2001" - VH1 * "VOGUE FASHION AWARDS 2001" - MTV * "VIDEO MUSIC AWARDS 2001" - MTV * "EVER BLAZIN" - SEAN PAUL - music video * "UNFAITHFUL" - RIHANNA - music video * "SO MUCH MORE" - FAT JOE - music video * "ANGELS [REMIX]" - P.DIDDY / RICK ROSS- music video * "CHRISTMAS AT ROCKEFELLER CENTER" - tree lighting * "CHRISTMAS AT LINCON CENTER" - tree lighting * "LATIN BILLBOARD AWARDS 2006" - UNIVISION * "HIGH SCHOOL MUSICAL - THE MUSICAL" - WALT DISNEY * "BEAUTY AND THE BEAST - THE MUSICAL" - WALT DISNEY * "HAPPY DAYS - THE MUSICAL" - DIR. Gary Marshall * "WE WILL ROCK YOU - THE MUSICAL" - QUEEN
Sales Contact: Adam Troeger
New Accounts Contact: Adam Treoger
Accounting Contact: Marty Barry
Hours: 24/7