NY Film Offices
The New York State Governor's Office for Motion Picture and Television Development is the production's liaison between city and local governments, state agencies, a network of statewide contacts, and local film offices. They can connect you with professional location scouts and they have a Location Library with over 100,000 images.
Their website gives all the information you'll need to apply for the New York State Film Production Tax Credit program: http://www.nylovesfilm.com/tax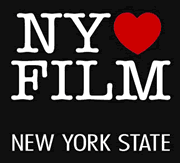 ---
The New York City Mayor's Office of Film, Theatre and Broadcasting publishes a monthly electronic newsletter with the latest information on New York City's production industries.
Click here to access the agency's website and to subscribe to the newsletter: www.nyc.gov/film.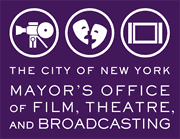 ---